Biography
Grandma's Boys is a pop-punk band from Heilbronn (Germany).
The band gave their debut in September 2019 with their single 'Fortune Favors Fools'.
From that day Grandma's Boys are continuously releasing music and building up a fanbase.
The band is the further development of a hardcore band called '38North' which was formed in back in 2011.
After 6+ years with many shows and 2 EP releases the hardcore chapter came to an end at some point and the new pop-punk journey began – Grandma's Boys was born.
Sven joined the band as their new lead singer in 2017 and thus completed their transformation towards pop-punk.
In late 2018 they came across Dennis and managed to recruit him as their new guitarist.
As the owner of the music studio Pandarian Empire Recordings he is also in charge of the music production and thereby enables the band to release their songs continually. In November 2020, bassist Tobias officially became a member of the band. In October 2021 Flo left the band as an active member, what makes Tim the only 'survivor' of the old hardcore formation. In early 2022 Joshy joined the band as a guitarist.
Describing their sound is like building a cake. Take a whole cup of punk, add some rage and anger, put everything for years into a dark muddy basement and once a week peek a newspaper into the dough. Afterwards mix it with some nice fluffy pop elements and sprinkle it with love and passion.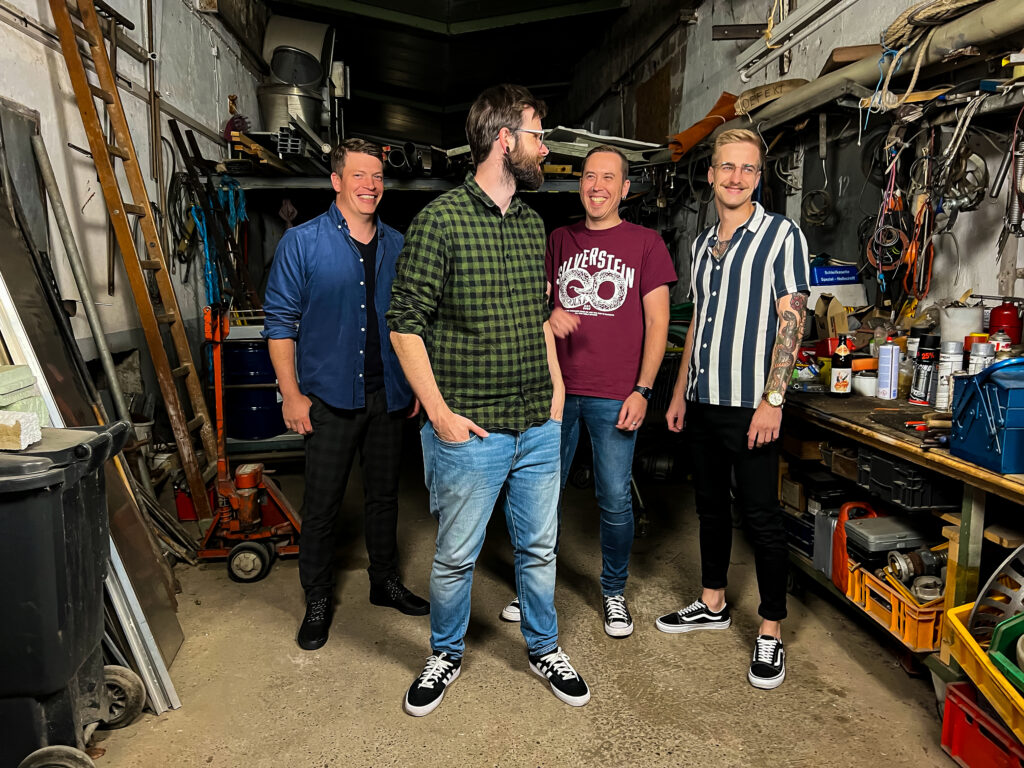 Band Members:

| | |
| --- | --- |
| Sven | lead vocals |
| Dennis Jay | guitars/backing vocals |
| Joshy | guitars |
| Tim | drums |
| Tobi | bass |
Discography

| | |
| --- | --- |
| 2019-08-16 | Fortune Favors Fools |
| 2020-01-09 | Beast of Prey |
| 2020-05-01 | Out Of Shape |
| 2020-09-18 | Growing Needs and Dying Lights |
| 2021-05-07 | Burning Boulevard |
| 2021-09-17 | Fireflies |
| 2022-07-29 | Red Carpet |
| 2023-01-13 | Following Your Sleep |